Turn clicks into sustainable revenue
Google Ads Agency in Bangkok, Thailand
With billions of searches per day on Google, you can use search ads to make sure potential customers notice your brand, consider your offerings, and take action.
Professional Google Ads for everyone
Google Ads is the most profitable and popular form of online advertising. It's also complex, ever-changing and time consuming. We've assembled an in-house team of industry experts who have the Google Ads management skills and expertise to manage complex PPC campaigns.
Human-centric day to day Google Ads management with a sophisticated helping of high-level automation. Our experience with hundreds of individual Google Ads accounts has given us the time to perfect our craft.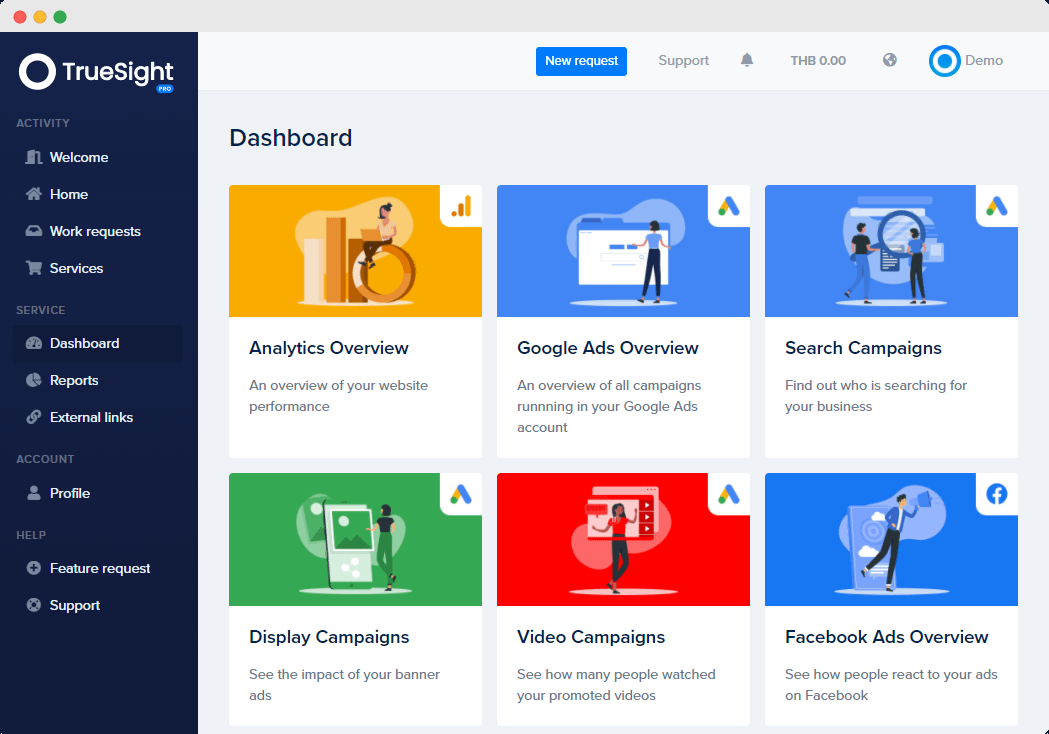 Your marketing command center
The one central place for you to get the full picture of your marketing and its history.
Fully in-house team of stubbornly passionate advertisers
While automation is useful for adding nuance to your strategy, there's nothing that replaces the thought and analysis real people bring to the very real money you're spending on digital ads every day. You'll love your ROI, but you'll love our people even more.
Talk to us about your plans and discover how Friday can help grow. We'll get back to you within a day to schedule a quick strategy call.