Drive results on social media advertising
Facebook Ads Agency in Bangkok, Thailand
Connect your products or services to thousands of people who may be interested in them.
Professional Facebook Ads for everyone
Facebook ads is often the most profitable channel for our clients due to the enormous volume of potential customers spending a huge amount of time on the platform. It is also one of the most cost-effective forms of advertising available today.
Our in-house team of social media advertising experts will help plan your marketing budget based on a cost per sale or lead that you need to hit in order to maximize your profitability.
Gets in front of the right eyes, at the right time
Whether segmented by gender, age group, interest category, geographical location, or more, our clients don't sell whatever it is they sell to everyone in the world. Chances are, neither do you.
Social media advertising enables us to show ads to the people who you know are in the market for the products and services you sell.
While running a Facebook ads campaign may look easy, it actually takes a lot of thought and analysis to drive consistent, high-quality traffic to your website that will earn you more money than it will cost.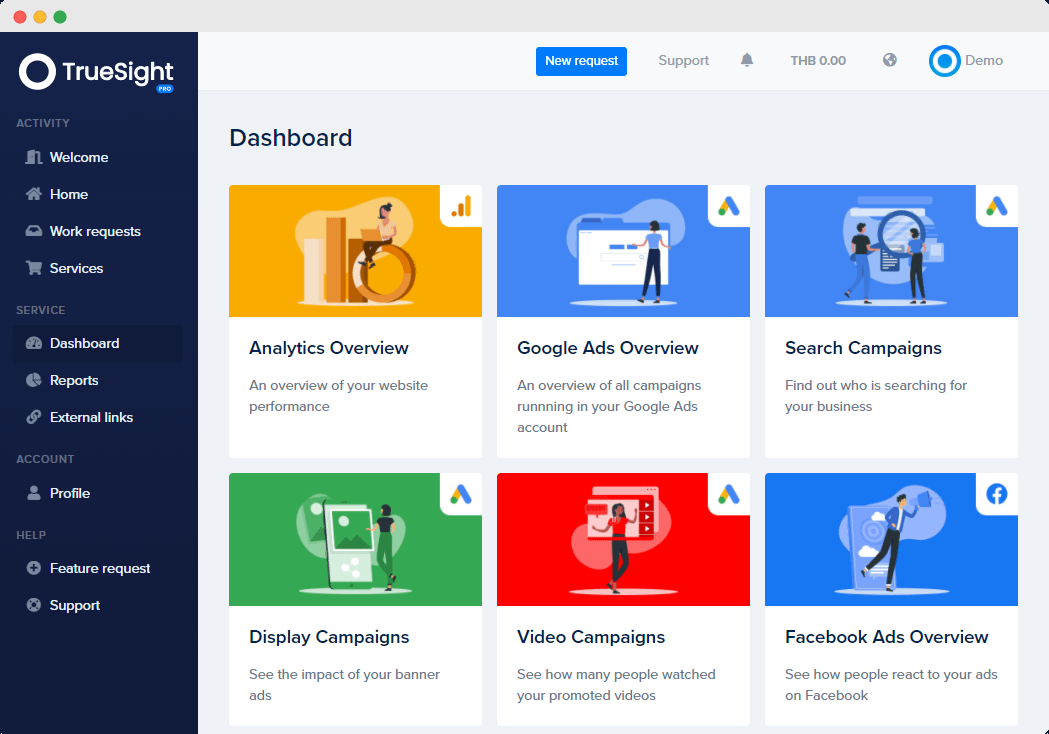 Your marketing command center
The one central place for you to get the full picture of your marketing and its history.
Fully In-House Team Of Stubbornly Passionate Advertisers
While automation is useful for adding nuance to your strategy, there's nothing that replaces the thought and analysis real people bring to the very real money you're spending on digital ads every day. You'll love your ROI, but you'll love our people even more.
Talk to us about your plans and discover how Friday can help grow. We'll get back to you within a day to schedule a quick strategy call.